Complete Story

DeWine Announces Cabinet Nominations
Dorothy Pelanda Named Director of ODA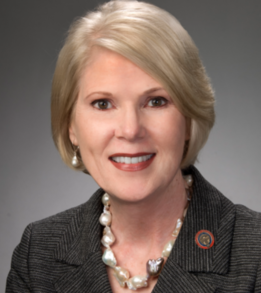 With just a few days left before Governor-elect Mike DeWine is sworn in as Ohio's 64th Governor, he nominated 13 more cabinet directors today. The announcement included the directors of the Ohio Department of Agriculture and Environmental Protection Agency.
Dorothy Pelanda has been nominated to serve as the first female director of the Ohio Department of Agriculture. Pelanda most recently served as state representative for the 86th House District which includes Union and Marion Counties. Prior to serving in the Ohio House she practiced law for 30 years. She succeeds interim director Tim Derickson who held the position for the last few months after Director David Daniels was removed from the position by Governor Kasich this past Fall. Derickson will stay at ODA and return to his position as assistant director.
Laurie Stevenson has been nominated to serve as the director of the Ohio Environmental Agency. She will succeed her current boss, Director Craig Butler who will step down after 30+ years at the OEPA (the last 6 as director). Stevenson has a 20+ year career at the agency and is currently serving as the deputy director for business relations.
While the announcement was made over a month ago, it is also important to share that Mary Mertz will serve as the next director of the Ohio Department of Natural Resources. Mertz currently serves as Attorney General DeWine's first assistant attorney general in charge of legal and administrative operations. She will succeed Jim Zehringer.
Governor-elect Dewine has put forward a very diverse cabinet including 14 women and five African Americans. For the full slate of nominations from today's press conference check out this link to a Columbus Dispatch article.