Complete Story

February Workshops from the OSU Leadership Center - OABA Member Service Partner
The Ohio AgriBusiness Association is pleased to partner with The Ohio State University Leadership Center, granting members access to outstanding professional development workshops. Check out the upcoming offerings from the OSU Leadership Center.
We have all seen examples of toxic leaders, either in the media or in our personal lives. Together, let's dig deeper and pinpoint those characteristics to further define toxic leadership. Then, we can ask ourselves how do we avoid becoming one? How may our actions effect the people around us? Join us for the February 2 online workshop to learn how to avoid being a toxic leader. Click here for more info.
Do you want to be the best boss you can be? What are the qualities that make a high-performing boss? Why is it important to be a good boss? We all know that employees leave bosses, not organizations. Do your employees consider you to be a good boss? Come join Beth Flynn, of the OSU Leadership Center to learn what makes a great boss. For more information, please about this February 9 online workshop, click here.
How well do you manage conflict? Conflict is a part of our daily lives. How we manage conflict impact has a direct impact on the quality, our work. Effectively dealing with and using conflict as a positive tool is a major component of success in current or future leadership roles. Register today for this February 16 online workshop. For more information, or to register, click here. Jeff King, of the OSU Leadership Center is facilitating this workshop.
Do you know your top five strengths? As a leader it is important to know your talents, with this workshop you'll find out the top 5 strengths you bring to the table. You will also learn how to maximize your strengths and gain a better understanding of yourself. Join Beth Flynn for this February 23 online workshop to learn more about yourself. Click here for more information.
Have you ever been frustrated with the way coworkers go about completing tasks, or wonder why you problem-solve differently than those around you? Mary Rodriguez, PhD will teach you all about how you and others problem solve using the Kirton's Adaption-Innovation Theory. For more information about this February 24 in-person workshop, click here.
If you require an accommodation such as live captioning or interpretation to participate in this event, please contact Beth Flynn at flynn.61@osu.edu or 614-292-3114. Requests made 10 days prior to the event will generally allow us to provide seamless access, but the university will make every effort to meet requests made after this date.
---
The Ohio AgriBusiness Association is pleased to offer its members a wide variety of leadership opportunities, like our partnership with the OSU Leadership Center, through the Advancing Modern Professionals for Tomorrow Program. The program offers leadership opportunities at all levels to prepare leaders to take the next step in their professional careers. Learn more here.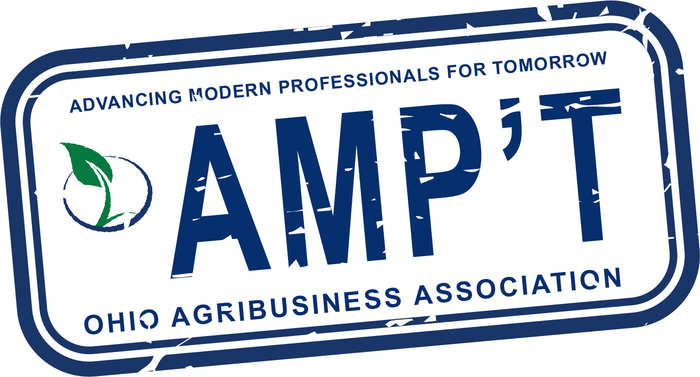 ---