Complete Story

Free Seminar: Improving Your Safety Culture & Eliminating Injuries
October 30 - Cleveland | December 12 - Columbus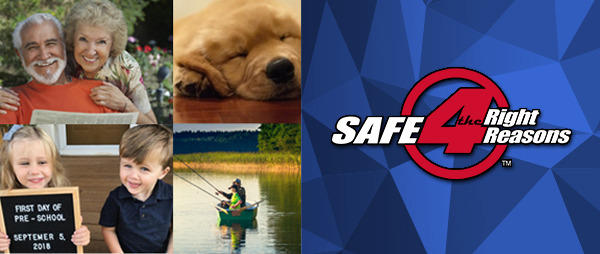 Improving your safety culture and eliminating injuries are not as hard as you think! This free seminar will cover the critical areas of influence necessary to truly drive employee behavior changes. By engaging your employees, effectively communicating and providing sustainable approach you can eliminate injuries, improve morale, increase productivity and significantly reduce costs.
This workshop features the Safe 4 the Right Reasons message and pulls content from the highly successful Safe 4 Culture Program, both featured at the 2019 National Safety Council's Congress in September.
Your host, DiVal Safety is a Unique Safety Partner and is recognized as a true leader in the safety industry. These Power Mornings offer top quality and relevant information in a quick, convenient location and time frame - essentially bringing National Safety Conference content to your neighborhood. DiVal Safety brings solutions that work to protect your employees and your company's bottom line.
Ohio Seminar Dates:
October 30 - Cleveland, Ohio
December 12 - Columbus, Ohio
Register for free and get more information at www.divalsafety.com/safe-4-culture-registration. Space is limited, register today!
Click here to download the event flyer, including seminar dates out of state.