Complete Story

NGFA to Host CONVEY19 - A Summer of Safety Streaming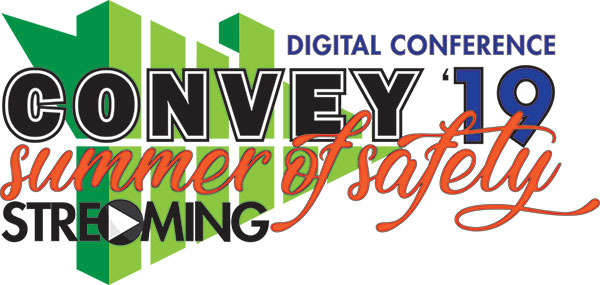 Join the National Grain & Feed Association for CONVEY19 - A Summer of Safety Streaming. All the great content of the CONVEY program, conveniently offered online in a mix of live webinars and downloadable original content.
This Summer of Safety season will address key safety, regulatory and operations issues for the grain handling, feed, processing and milling industry with a special focus on preventive maintenance. A fully developed and well-implemented preventive maintenance program helps mitigate the hazards associated with combustible dust and dust explosions. Overall, it increases efficiency and life of equipment and reduces the risk of an expensive incident or injury.
How is CONVEY19 different than previous years' CONVEY seminars?
CONVEY19 is an entirely digital, streaming conference. Like previous CONVEY seminars, CONVEY19 will feature 12 hour-long educational sessions, but unlike previous seminars, these 12 hours are offered as a mix of live webinars with Q&A sessions and pre-recorded webinars. This means that, aside from the registration fee, there are zero costs associated with CONVEY19; there is no travel and no time out of the office. CONVEY19 is as user-friendly as it gets: learn what you need, when you want, where you want.
Sign me up!
Subscribe in advance of CONVEY19's June 12 premiere for live access to the full summer's worth of live and pre-recorded webinars. Or, subscribe any time during the season or after it ends; all previously released material is available in your library, ready for you to consume when it's convenient for you.