OABA History
Complete Story

Belinda Jones
Government Relations Consultant Capitol Consulting Group, Inc.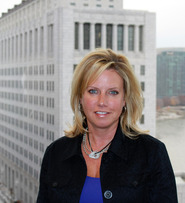 Jones has more than 20 years of experience in legislative and regulatory affairs. She started her career lobbying with a Cleveland-based law firm, working on behalf of a number of trade associations, including the Ohio Nursery and Landscape Association, the Ohio Professional Applicators for Responsible Regulation and more.
After being sworn to the Ohio Bar in 1994, Jones joined The Scotts Company, the world's leading manufacturer, formulator and marketer of lawn and garden products. As Manager of Government Affairs at Scott's, she helped organize lobbying activities, represented the industry in various policy meetings, and worked with a number of prominent national trade associations.
Jones later practiced environmental law, as well as various areas of substantive law, as corporate counsel in Scott's law department. This position allowed her to become proficient in regulations for solid and hazardous waste, air emissions and groundwater issues related to use of fertilizers, pesticides and compost products.
Jones joined Capitol Consulting Group, Inc. in 1999 as the primary legislative counsel. In her time at CCG, she has worked with a variety of agricultural issues, including those surrounding water quality, pesticides, fertilizer, seed and more.
As OABA's representation at the Ohio Statehouse, CCG's services will include:
Monitoring and analyzing all bill and rule introductions for impact on Ohio's agribusinesses;
Drafting legislation and amendments under direction from OABA;
Attending pertinent Ohio House and Senate committee hearings and;Assisting in developing and sharing OABA legislative policy positions, legislative and administrative hearing testimony, position letters and other communications.
Click here for more information on Jones' role with OABA.